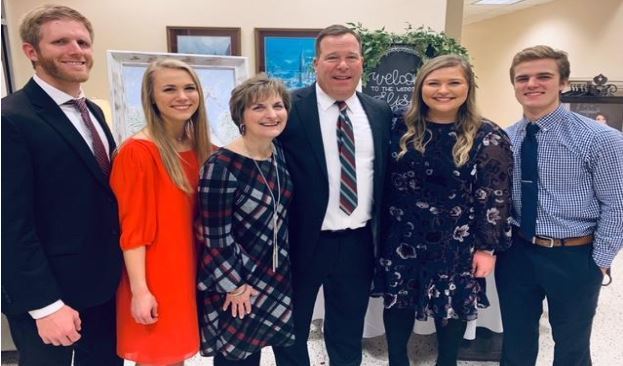 Mr. Al Harpenau, Principal
As the Principal of Russellville High School, I want to welcome you to RHS. It's truly an honor to lead such a great faculty and staff who devote their lives to educating children. Let me tell you a little bit about myself. This is my 31st year in education, and I can proudly say all those years have been with the Russellville School District. I taught nine (9) years at the middle school, three (3) years as an assistant middle school principal, ten (10) years as middle school principal, and seventh (7th) year as principal at RJHS.
I attended the Principal Institute in 2005 and received the Middle School "Principal who Makes a Difference Award" in 2010. I'm a member of the Arkansas Association of Educational Administrators (AAEA) and the Arkansas Association for Supervision and Curriculum Development (AASCD).
My passion for education and working in the Russellville School District is exciting. My educational philosophy of leading has been shaped and cultivated over the years from many different people. Many of those people still exist in our district and community. I believe that if you are going to do something, you do it to the best of your ability. We will continue to provide the BEST education possible to ALL of our students, and we will do that together. At Russellville High School, we will continue to strive for excellence in and out of the classroom and we will provide a rigorous and meaningful curriculum that will help our students be successful in their future endeavors.
As the principal, my vision is to instill within our students the importance of an education through hard work, relationship building, and doing the right things. I believe it's important that students respect themselves, their peers & teachers, and the administration. Students at RHS will be challenged to reach their highest potential.
I've had many of your kids throughout the years either as a classroom teacher, coach, and/or principal. I'm extremely excited to work with an impressive staff, great students, wonderful parents and an outstanding community.
My wife is Donna (Jacimore) Harpenau, and we have three children – Alaina (son-in-law Thomas), Mallory and Ryan. Please feel free to contact me at any time. Office # 968-1599, or you can contact me through my e-mail. I look forward to leading RHS! Go Cyclones!