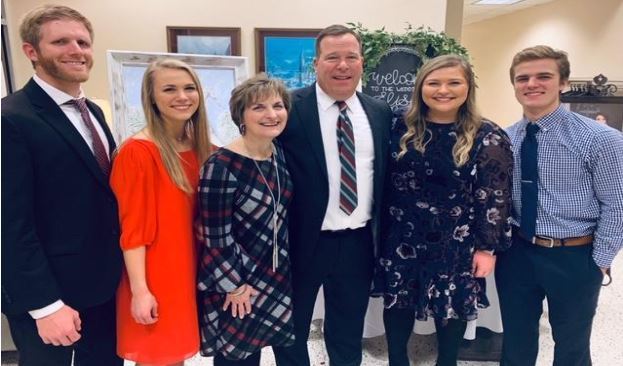 As the Principal of Russellville High School, I want to welcome you to RHS. It's truly an honor to lead such a great faculty and staff who devote their lives to educating children. Let me tell you a little bit about myself. This is my 33rd year in education, and I can proudly say all those years have been with the Russellville School District. I taught nine (9) years at the middle school, three (3) years as an assistant middle school principal, ten (10) years as middle school principal, and seven (7) years as principal at RJHS.
I attended the Principal Institute in 2005 and received the Middle School "Principal who Makes a Difference Award" in 2010. I'm a member of the Arkansas Association of Educational Administrators (AAEA) and the Arkansas Association for Supervision and Curriculum Development (AASCD).
My passion for education and working in the Russellville School District is exciting. My educational philosophy of leading has been shaped and cultivated over the years from many different people. Many of those people still exist in our district and community. I believe that if you are going to do something, you do it to the best of your ability. We will continue to provide the BEST education possible to ALL of our students, and we will do that together. At Russellville High School, we will continue to strive for excellence in and out of the classroom and we will provide a rigorous and meaningful curriculum that will help our students be successful in their future endeavors.
As the principal, my vision is to instill within our students the importance of an education through hard work, relationship building, and doing the right things. I believe it's important that students respect themselves, their peers & teachers, and the administration. Students at RHS will be challenged to reach their highest potential.
I've had many of your kids throughout the years either as a classroom teacher, coach, and/or principal. I'm extremely excited to work with an impressive staff, great students, wonderful parents and an outstanding community.
My wife is Donna (Jacimore) Harpenau, and we have three children – Alaina (son-in-law Thomas), Mallory and Ryan. Please feel free to contact me at any time. Office # 968-1599, or you can contact me through my e-mail. I look forward to leading RHS! Go Cyclones!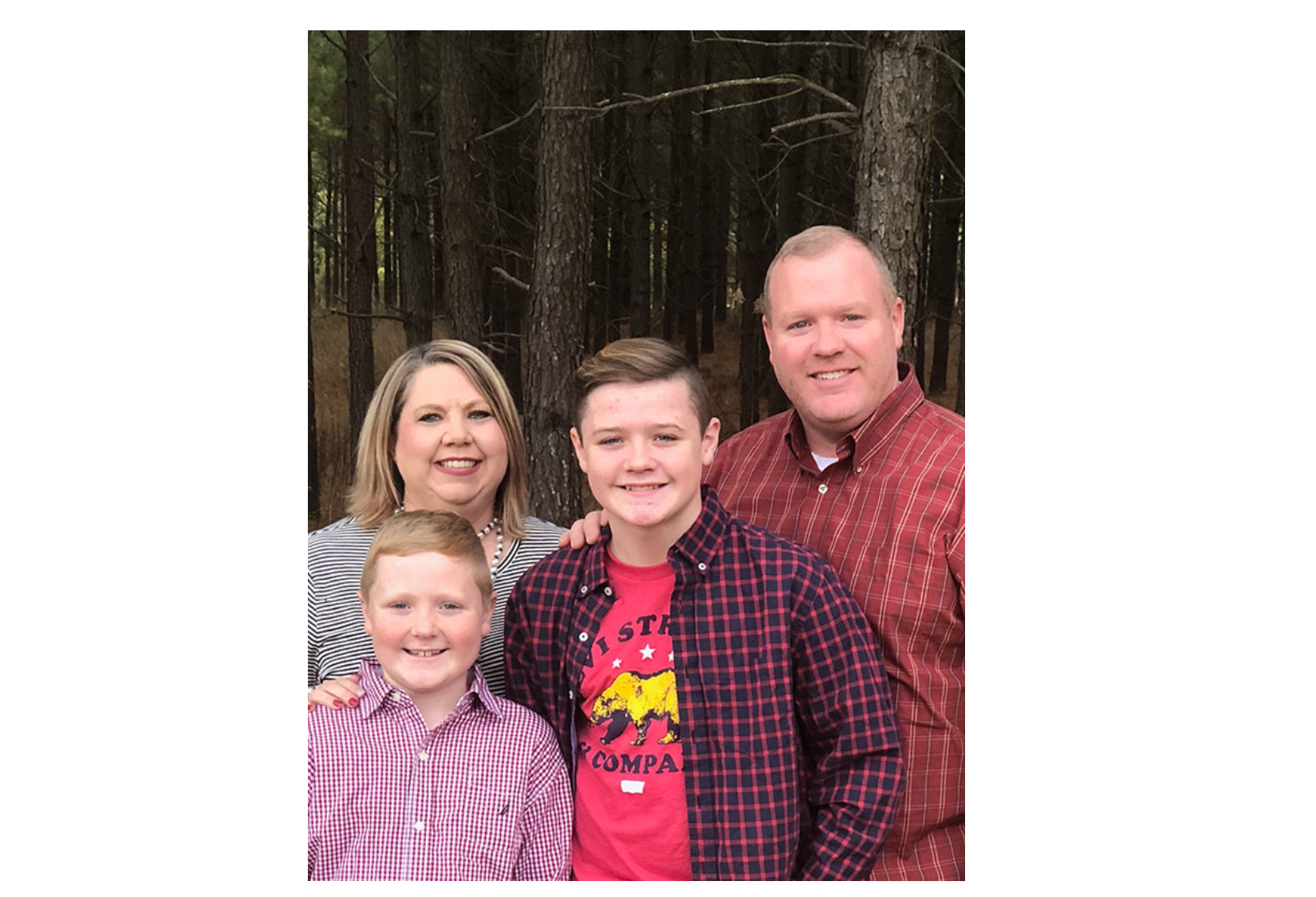 Brad Coffman - Assistant Principal
Brad Coffman serves as an Assistant Principal at Russellville High School. Mr. Coffman has worked for the Russellville School District for 17 years including 13 years as a band director at Russellville Middle School, Russellville Junior High, and Russellville High School. Prior to becoming Assistant Principal at RHS, Mr. Coffman was the Assistant Principal at Dover High School for 3 years.

Mr. Coffman is a 1995 graduate of Russellville High School and graduated from Arkansas Tech University in 2000 with a Bachelor of Arts in Music Education. He received his Master's degree in Secondary Education from Arkansas Tech University in 2006. His emphasis during his graduate study at ATU was in Instructional Technology. In 2015, Mr. Coffman completed his Educational Leadership licensure from the University of Arkansas.

Mr. Coffman was named a National Board Certified Teacher in 2009, and during his time at Russellville High School, he served in a variety of leadership roles at the local and state levels. One of his greatest accomplishments was serving as a member of the Technology Committee that helped implement the 1:1 initiative at Russellville High School.

Mr. Coffman and his wife, Wendy, have been married for over 20 years. They have two sons, Peyton and Noah. Peyton is a student at Russellville High School and Noah is a student at Russellville Middle School. Mr. Coffman and his family are members of First Baptist Church of Russellville.

Mr. Coffman enjoys college sports, traveling, and spending time with family.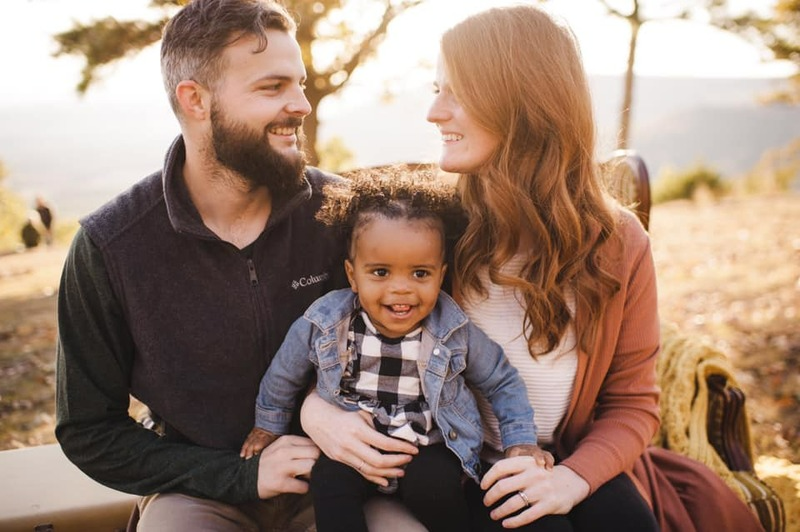 Luke Humphreys - Assistant Principal
Mr. Humphreys graduated from Alma High School and attended the University of Arkansas, the University of Missouri, and Arkansas Tech University to receive a Bachelor of Science degree in Education, a Master of Education degree, and a administrative licensure, respectively.
He began his teaching career in 2013 as a math teacher at KIPP Delta College Preparatory School in Helena-West Helena. After three years, he moved to the Russellville School District where he was a 8th grade math teacher for three years and a 5th grade math teacher for one year. He served on the district's secondary math alignment committee, the secondary math curriculum selection committee, as well as the district personnel policy committee.
Mr. Humphreys has been married to his wife Jordan for seven years, and they have one beautiful daughter, Norah. They hope to be adding more children to their family in the near future. Together they like to be outdoors, enjoy eating delicious food, and love spending time with their families.
Mr. Humphreys is thrilled to serve the community of Russellville, especially its students and families, as an assistant principal at Russellville High School. As an administrator, Mr. Humphreys aims to have a greater impact and wider influence on education, and he is honored to have this opportunity as a part of Cyclone Nation.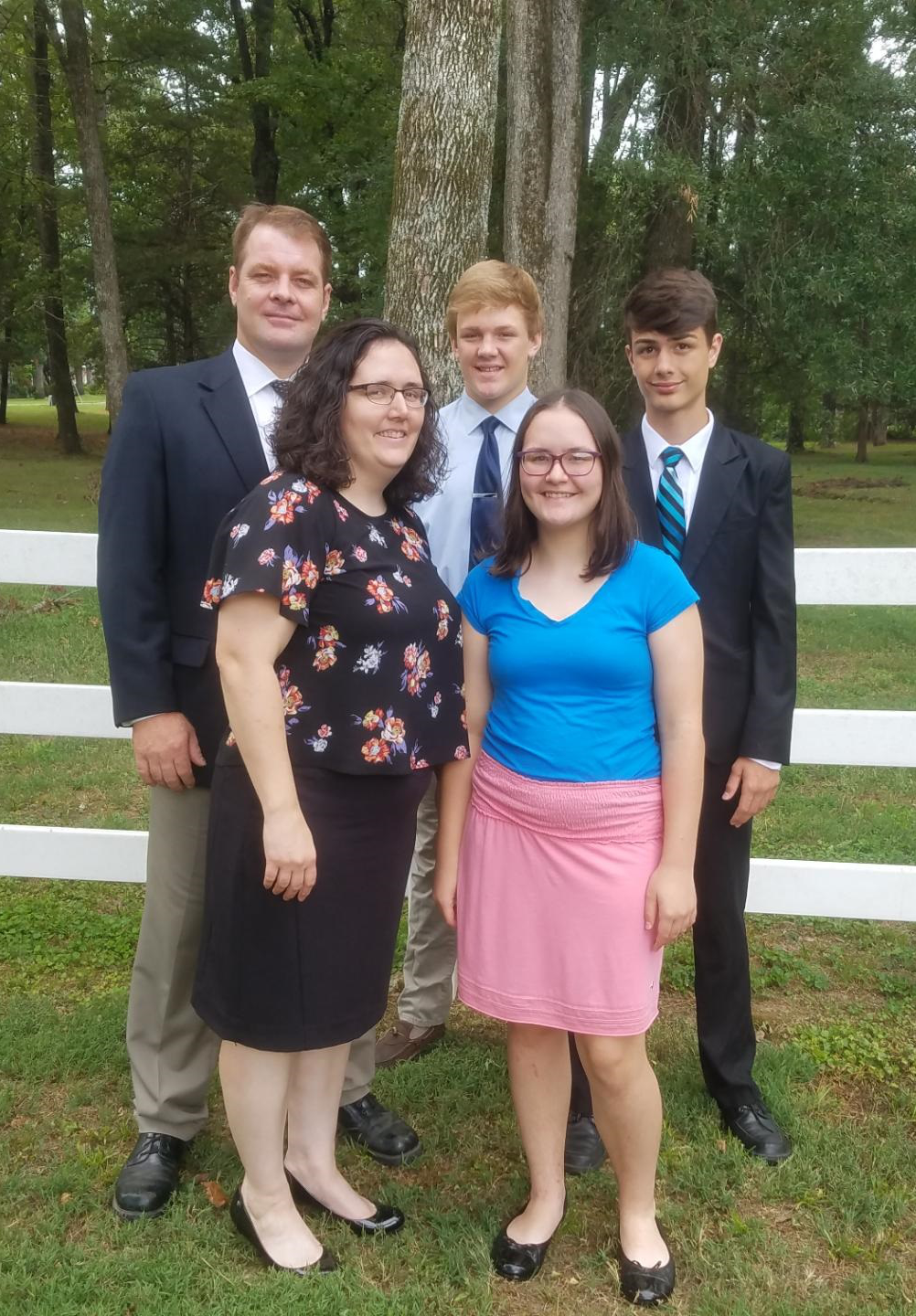 Rebecca McMullen - Assistant Principal
Prior to serving as an assistant principal at Russellville High School, Rebecca McMullen was privileged to be able to be a Special Educator right here in Cyclone Nation for 5 years. At different points during those years, Rebecca has also served in supplemental roles as RHS's ASPIRE Testing Coordinator, a Mentor Teacher, Interim Special Education Designee, and the School Improvement Co-Chair.
Rebecca began working in education in 2008 and has worked at the elementary, middle, and high school levels. Her educational experience prior to joining Russellville Schools has been diverse including the following roles: Reading Instructional Assistant, Parent Involvement Facilitator, Mental Health Team member, Math Intervention Teacher, Curriculum Coordinating Council Member, Activities Director, and Special Educator.
Rebecca received her Bachelors in Human Ecology with a Spanish Minor from Kansas State University, her Masters in Adaptive Special Education Teaching from Pittsburg State University, and a post-master's certificate in School Based Leadership from the University of Central Arkansas.

Rebecca's experiences have taught her that everyone can learn at high levels. Because of this, Rebecca is committed to high expectations for students, faculty, and most importantly, herself. Rebecca's life work is to facilitate learning and finding joy therein. Rebecca is most proud of her titles of Learner, Wife, and Mother. Rebecca is married to Chris McMullen. They have three children: Anabelle Clark, Christian McMullen, and Elijah Clark.